Are the Days of Poker Rakeback Over?
Poker rakeback can be a great way of maximising your profit when playing online poker. In fact, some players make most of their profit from rakeback alone. However, you need to understand what it is in order to take advantage of its benefits. With the Poker Boom long gone and the worldwide recession continuing to have an impact on our spending habits, poker rakeback remains a popular incentive for players to increase profits. Nevertheless, with imminent changes to the regulation of the US online gambling market, the days of UK poker rakeback could be over. Here we examine the origins of rakeback, what it is and the speculation that its days are numbered.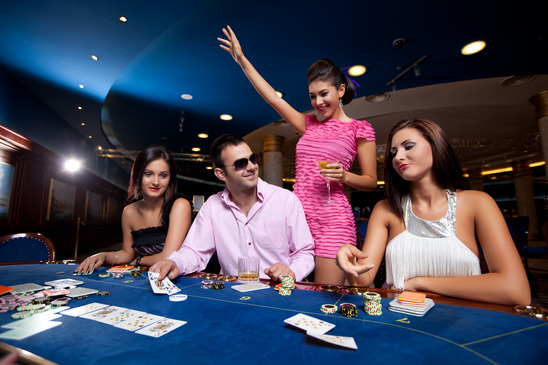 The Poker Boom
Starting in 2003, a period known as the Poker Boom evolved. During this time, poker drastically increased in popularity internationally, with the number of online players doubling every year. There were several elements that contributed to the Poker Boom. Popular culture played a part, such as the late nineties film, 'Rounders'. The Matt Damon movie is claimed to have got a number of professional players into poker and has a cult following due to its realistic portrayal of the energy and tension of the game. Other influential factors included the launch of the first online poker room in 1998 and the broadcasting of the World Poker Tour on US cable TV in May 2003, in which an amateur player scooped the top prize. This player, Chris Moneymaker, was the first person to achieve a world championship win having qualified via online poker. Although the Poker Boom is considered to have ended in October 2006 when new legislation forced leading poker sites to leave the US, there are currently many more players than there were during the boom and online poker remains a hugely popular activity. This is, in part, due to promotional schemes like rakeback introduced by online poker sites that reward loyal players and keep them coming back for more.
What is poker rakeback?
To understand what poker rakeback is, it is necessary to know what the term 'rake' means. When a game of poker is played, the casino collects or 'rakes' a small portion of the pot. This amount is typically around 2.5%. Rake also applies to tournaments but is instead collected as an entry fee. During the poker boom, a number of sites began offering rakeback to their customers. Poker rakeback is when the casino pays a portion of the rake back to the player, usually on a monthly basis. Long-term and high-volume players generate a lot of rake, so rakeback was introduced as a way of rewarding loyal customers and keeping players coming back.
How does rakeback work?
Rakeback is calculated according to 'dealt' or 'contributed'. With the 'dealt' method, every player dealt into a hand is awarded the same quantity of rakeback. With 'contributed', rakeback is awarded to a player based on that individual's contribution to the pot. In traditional rakeback, if a poker room offers a player 25% rakeback and they generate £1,000 in rake, they will receive a refund of £250. However, each poker site is different, and each has its own unique terms relating to loyalty schemes such as rakeback. Some sites require a player to earn points or reach certain player levels to qualify for rewards like rakeback. In these cases, a player often has to maintain that level to keep the associated perks. Cashback deals are not the same as rakeback. Cashback offers may entail earning points which can then be exchanged for cash, while cashback in the form of bonus cash upon deposit usually has to played through a high number of times before it can be withdrawn as cash.
How to find the best rakeback deal
Always shop around when looking for a good poker rakeback deal. Check out forums that compare different poker rooms to find out which pay out the most and are also good to play for. Whether playing on one or multiple poker sites, don't be shy to contact each of them to discuss their rakeback deals. Poker rooms want to attract and retain high-volume players so be honest about the approximate amount of rake you are likely to generate and they should be happy to work with you to find the most appropriate rakeback deal. Always use rakeback deals direct from the poker sites you play at in order to avoid bogus deals that have been arranged without the consent or knowledge of the casino.
Are the days of poker rakeback over?
The Poker Boom led to online poker becoming more mainstream and as it did, rakeback became commonplace. The rakeback model meant that poker sites made less revenue but had greater numbers of players. Subsequently, many high-volume players began using rakeback as a method of increasing their profits. Some of these became so-called 'rakeback grinders' or 'rakeback pros'. These players generate a lot of rake but often lose or break even in games, making the majority of their profit from rakeback. However, for poker sites to be successful, the 'poker ecology' needs to be balanced. 'Poker ecology' is a term used to describe the ratio of recreational players, known as fish, to high-volume players, known as sharks. Rakeback deals attract a lot of high-volume players, but this can lead to the sharks taking all the money and the fish running out of funds and leaving. Thus the ecology becomes unbalanced and such poker rooms become unattractive to players. Difficulty in addressing the impact on poker ecology means that rakeback is not as widely offered as it once was. Following the legalisation and regulation of online gambling in in several states, the US sits on the cusp of regulated online poker. As more states introduce regulated online gambling, many poker sites will combine physical casinos with corresponding online brands. It is expected that they will largely avoid rakeback and instead offer loyalty schemes traditional to physical casinos. Changes in the US are bound to impact the UK online poker market. This may take some time, so while it is likely to be available for a few more years, the days of UK poker rakeback will soon be over.