May 24, 2017
A closer look at 888 Poker's VIP Program
888 Poker is a website that enables poker enthusiasts to stock up on rewards.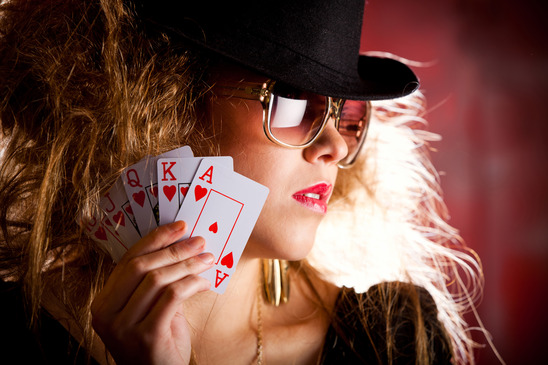 How does 888 Poker work?
As mentioned above, the aim of the game with 888 Poker is to gain as many points and rewards as possible. Some of these rewards come from playing poker in various forms, whilst others involve other forms of gambling, such as placing sports bets. As you complete more and more challenges, you will receive more and more points. 888 Poker consists of various levels, and once you have accrued a certain number of points, you will rise up to the next level. Whenever you reach a new level, you will receive a certain number of Gold Tokens. These tokens can then be exchanged for prizes, with better prizes in store for players who have racked up greater numbers of points. The introduction of the 888 VIP program has added a new layer of excitement to this scheme of challenges and rewards.
What does the new 888 Poker loyalty program consist of?
Like the traditional 888 Poker site, this loyalty program uses points and a hierarchical system of levels to reward players who spend more time completing challenges on the 888 Poker site. The difference with the loyalty program is that members of the 888 poker loyalty scheme need to become real money players. Gamble with real cash and receive cashback on the points that you earn. The amount of cashback that you can earn will depend on which of the loyalty program's levels you have managed to reach. Gamblers will start at the Blue level, and then can rise up the ranks through Chrome and Copper to Gold and then Platinum. The more points that you can rack up each month, the higher your level. Silver players need to get 500 points a month at least. If you can manage to gain 1, 500 points a month, though, your level will be upgraded to Gold and you will also be able to enter a poker tournament with a $4, 000 prize.
Reaching the VIP level – you've made it!
The levels above Gold in the 888 Poker loyalty program are the VIP levels. At these levels, the cashback that you can get is much much higher – and there are other benefits to take advantage of too. At the Platinum level you can receive 18% cashback (compare this to the Silver level, which offers 4% cashback). In addition, at his level you are able to enter a poker tournament which offers a $7000 prize. Above this is the VIP Diamond level, the highest possible level in the whole program, which provides you with a cashback allowance of 36%. How many points do you need in order to reach each VIP level? At the VIP levels, points are calculated on an annual, rather than on a monthly, basis. To become a Platinum player you will need to get 4, 500 points a month but also at least 60, 000 points in a year. Diamond level can be reached if you can get 300, 000 points per year. Most regular players will find that reaching Platinum level is actually not too difficult for them.
Are you ready to enrol in the 888 VIP program?
This program rewards 888 Poker lovers with cold, hard cash. As before, you will need to accumulate more and more points to get more and more rewards from 888 Poker. But, this time, these rewards will take the form of cashback on those points.